Welcome to the Bird Dog Club®
Has your dealership been looking for a way to track your advertising money?
In the retail automotive industry one of the biggest expenses is advertising. A dealership must advertise in order to keep its name out in front of the general public. Top of mind awareness is very important to a dealership's survival. On average a dealership normally spends about $250 to $350 in advertising on each car it sells. This can add up to a lot of money.
Word of mouth advertising is by far a dealership's best form of advertising. When one person tells another about a good experience it builds more excitement, trust, and value than radio, TV or Newspaper ad could ever do.
This word of mouth advertising is the basis and core of the Bird Dog Club®. Our trademarked and copyrighted program allows you to track and organize your most important database, your body of satisfied customers and those they refer to you.
Simply click HERE to view our online presentation to learn more about this program, or click HERE to request more information. We also have a testimonial video HERE for your viewing pleasure
Our staff at Bird Dog Club®, Inc. are excited to assist you in increasing your referral business. Whether you are running a small dealership or you a have multiple store locations, we know how important it is to maintain a database of satisfied customers.
This body of satisfied customers is what every dealership depends on to facilitate their referral business and ways to keep in contact with those customers is invaluable and a necessity.
Let us show you how Bird Dog Club® can help!
Thanks, 

Courtney Phillips
General Manager
---
Our Available Versions...
Clients...
just to name a few
(250 and growing)
---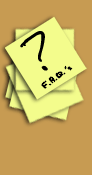 Frequently
Asked
Questions
This collection of frequently asked questions (FAQ's) provides brief answers to many common questions about the Bird Dog Club® Program(s)

We will be adding more as time progresses. Please feel ree to contact us with your own questions.

Training
If you are having trouble getting your salespersons to utilize your program, let us assist.

We have a professional team of product specialists that are excited to assist you in the "Best Practices" used in other dealerships to maximize your referral business with weekly GoToMeeting Webinars.